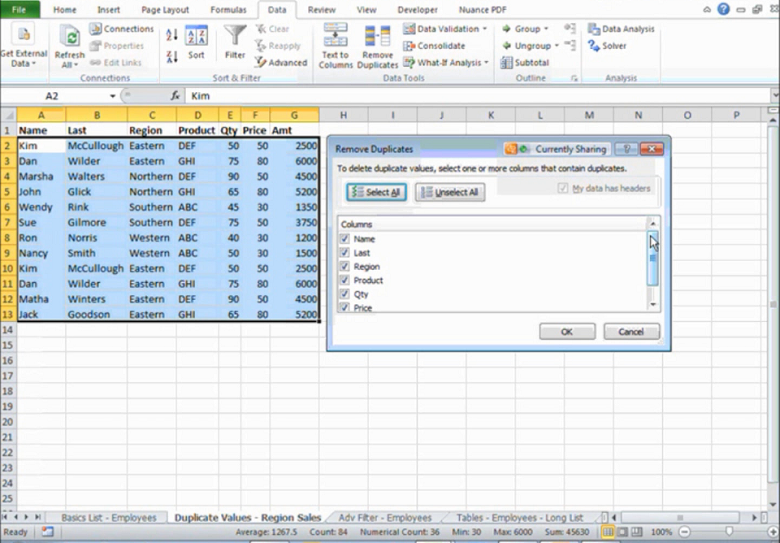 Clean, readable data makes Excel much easier to use. A common struggle is how to remove duplicates in Excel. Having too many duplicates causes inaccuracies in reporting and analyzing data. But scrolling through your data to hunt and peck duplicates is tedious and time-consuming – especially when you have hundreds of rows of data.
Even using the Find function (keyboard shortcut: Ctrl+F) can take forever. But Excel provides built-in tools to help you with this.
Please enjoy the following video on how to remove duplicates in Excel:
We here at Learn Excel Now hope you know feel confident in your ability to remove duplicates in Excel
To discover essential tips like this and so much more, please join us for:
Excel Essentials: Most Needed Skills in Today's Workplace
Wednesday, April 13, 2016
In this live, online event, our Excel expert instructor will cover the key Excel skills you need for workplace success.
Like Learn Excel Now? Sign up for our weekly tips, announcements and offers!
Getting social with Excel – don't forget to follow us on social media and share our content with your networks!
Kevin – Learn Excel Now