Learn Excel Now is excited to partner with Cantor Fitzgerald to bring you a series of customized events that will help empower you with the essential tools and knowledge necessary for mastering excel.
Welcome to your Cantor Fitzgerald portal. Here you will find pre-event activities before each program, as well resources including handouts and event recordings. Be sure to visit often for updates!

Workshop 1
Formulas and Functions 101
June, Wednesday 29th at 4:30 PM EST
Join us for this 90-minute interactive instructor-led training to get more done in less time and build foundational Excel skills.

You'll learn:
Steps to create formulas to automate calculations (add, subtract, multiply and divide)
Popular aggregate functions to analyze your data like a pro
Easy solutions for simplifying long-winded formulas
How to avoid common "copying formula pitfalls"
Expert methods to verify formula accuracy
BONUS – All attendees will receive an Excel Shortcuts cheat sheet
Click Here for 'A Guide to Xlookup Handout
Click Here for Dynamic Array Function Handout
Click Here for Excel – A Guide to Absolute Cell References Handout
Click Here for Array Formulas handout
Click Here for Text Functions Handout
Click Here for Formulas Handout

Workshop 2
Excel Updates: New Formulas You Need to Know
July, Thursday 7th at 4:30 PM EST
Join us for this 90-minute interactive instructor-led training we'll cover these updates and new formulas (found in the latest version of Excel), review in a 20-minute online lab – and have time for questions to follow.

You'll walk away equipped to:
Build and use new formulas with confidence and ease
Review your own spreadsheets for areas for refinement
Manage Excel lists more effectively
Use updated best practices for sorting
BONUS: All registrants will receive a quick reference eGuide containing how-to's for navigating the newest features and functions, plus dozens of useful shortcuts!
Click Here for Registration Link
Click Here Dates and Times Handout
Click Here for Logic Functions

Your Speaker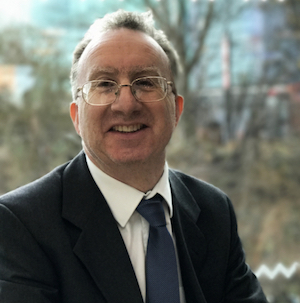 Mike Thomas is a subject matter expert in a range of technologies, although his primary focus and passion is Excel and Power BI. In a career spanning 30+ years, he has delivered thousands of training courses on a wide variety of technology-related topics.
In 2012 Mike founded theexceltrainer.co.uk where he has produced nearly 200 written and video-based Excel tutorials. He also runs 2 YouTube Channels and has recorded several video-based training courses for pluralsight.com.
Mike is a Fellow of The Learning and Performance Institute and has worked with and for many global and UK-based companies and organizations across a diverse range of sectors.
In addition to training, he also designs and develops Microsoft Office-based solutions that automate key business tasks and processes.