THANK YOU FOR JOINING
THE LEARN EXCEL NOW COMMUNITY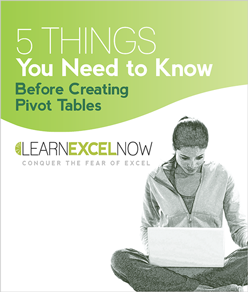 YOUR GUIDE WILL ARRIVE IN YOUR INBOX WITHIN 5 MINUTES.
While you wait for that email, here's what we recommend you should do now …
Didn't Get The Email?
If you don't get see the email in your inbox, check your spam folder.
If it's there, move the email to your inbox.
If you still don't see it, email ExcelSkills@learnexcelnow.com to get your download.